Profile
Barbara Hielscher-Witte

PH.D (Cand.), University Lecturer, Music Therapy Lecturer, Practitioner for Psychotherapy (HPG), Eurhythmics Diploma
My personal and professional development is shaped by the longing to understand from all sides and in all dimensions:

How do verbal and non-verbal forms of knowledge work together in us and between us? What different kinds of relationship to the world do they generate?

The beginning of this ongoing research was made through an artistic study at the University of Music, in which I explored the multiple relations and spaces between music and movement. Curiosity led me to the USA for an in-depth musical method training with movement. In the following professional practice with children, students and adults as a music teacher, university lecturer and trainer, the need grew in me to better understand the emotional dynamics in those relationships between music and one's own movement. Through depth psychology-oriented music therapy study and the work as a music therapy lecturer, I finally became aware of the influence that all of our forms of expression can have on the individual development, on mental health and social interaction.

Today, my many years of experience and my in-depth training give me the competence to deal professionally with the demands of the moment.

I relate to you with attentive care, strategic intelligence, patience and creativity.


Professional Development
2020-2021 Healing Developmental and Early Trauma/
Somatic Emotional Integration SEI®

2020 Trauma Therapy

2020 Trauma First Aid

2020 Contemporary Somatic Psychology


Professional practice
Since 2020 Lecturer at the Expressive Arts Institute Swahansa
in Mumbai, India

Since 2019 Lecturer at the Expressive Arts Institute Inartes Instituutti in Helsinki, Finland
Since 2018
Member of the Council of the IGPE/ International Society for Polyaesthetic Education
Since 2017 Assistant to the Dean
European Graduate School EGS Arts, Health & Society Division

Since 2011 Lecturer at the European Graduate School, Visp, Switzerland, Department of Arts, Health and Society

Since 2010 Director Expressive Arts Institute Berlin

Since 2006 Counseling and Supervision in own practice

1999 - 2010 Music Therapy Lecturer at the Institute for
Music Therapy, Berlin

1995 - 2010 Lecturer at the University of the Arts Berlin,
Department of Aesthetic Education

1998 - 2006 Lecturer at the University of Applied Science Lausitz, Department Music Pedagogy

1992 - 2000 Lecturer at the Conservatory Hamburg,
Department of Eurhythmics


Qualifications
PH.D Candidate
Division Arts, Health and Society
The European Graduate School EGS, Visp

CAGS Certificate of Advanced Graduate Studies
Division Arts, Health and Society
The European Graduate School EGS, Visp

Certificate Lecturer Music Therapy
Institut for Music Therapy, Berlin

HPG Health Practitioner for Psychotherapy
District Office Tempelhof-Schöneberg, Berlin

Certificate Culture Management
BRE, Remscheid

Dalcroze Certificate
Longy School of Music, Boston, USA

Diploma Eurhythmics
University of Music, Detmold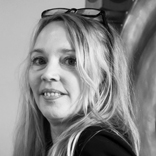 Downloads